Gotorch Down Draft Table
Something updated (07/30/2013




Assembled on dining table. Dry runs, work great.

This really looks like a good idea.
From - Welding Tips and Tricks.Com
Video 1

Video 2

Video 3

Video4


Fume Extractor Build, may work for down draft Gotorch table.


One car garage machine shop.
Table Build


2" x 2" x 120w tubing, with 4 - 350 lb HF casters.



Get'er done.



Inside flange.



Flange welded in place. Grate sets on flange.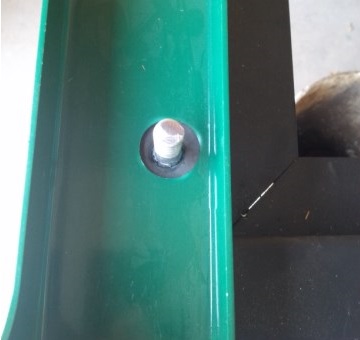 Mounting allows adjusting table height.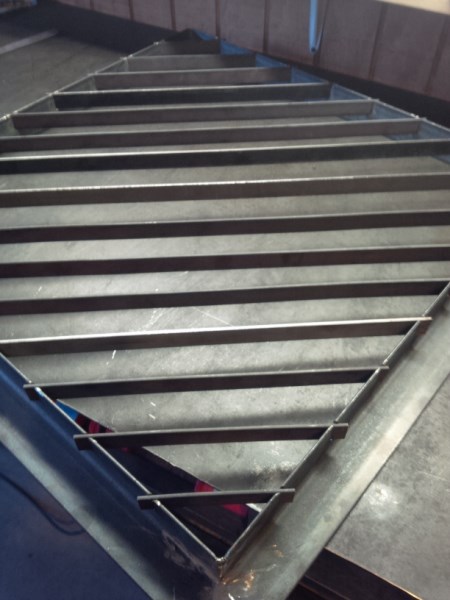 Grid module with diagonal slats. Frame in 2" x 2", .120w angle iron.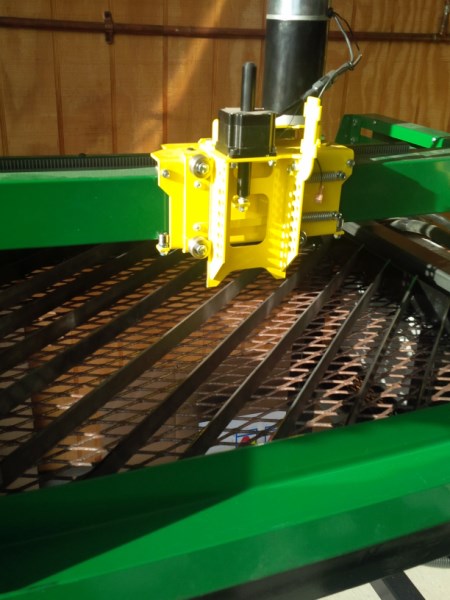 Grid module lifts and slides out for cleaning.



2" x 2" x 5' tubing on grate.



Plasma mount built for portable roll around table.


Plasma cutter mounted.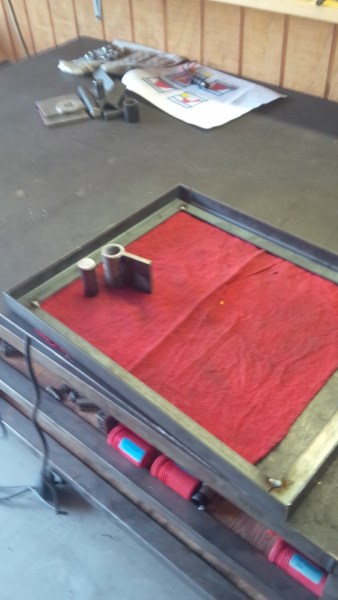 Swing out shelf for laptop.



Index Stop.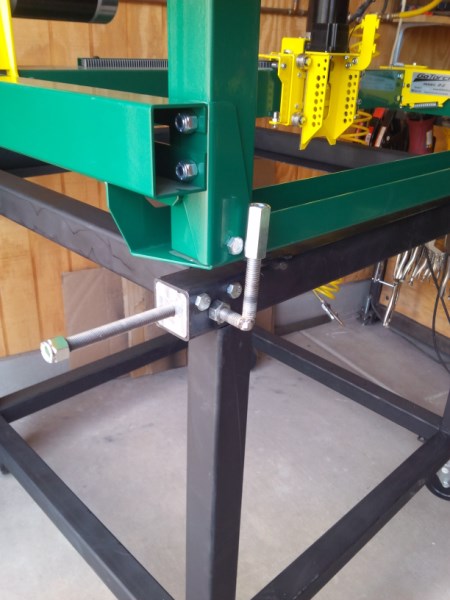 Unlock, pull Index Stop out 24 inches. Slide material to Wedge stop. Cut 2' x 4' material.

Funnel - using Indexing and Bend Line Conversion in DesignEdge.

Will have a pair of these to cut. Top and bottom flanges, for mounting. See shop drawings above.

Downdraft system next.